Course Facilitation at B-SPINE
Course Facilitation at B-SPINE!
For MBA B-SPINE students, a course facilitation session was conducted today by Mr. Venkatesh Ravikumar, Senior Manager of Business Development at Boatload Minds. The session was exclusively for Agri. Business Management students and focused on key areas such as Managing Retail Operations, Managing Retailers' Finances, Merchandise Buying and Handling, Merchandise Pricing, Logistics, Procurement of Food Products, and handling transportation of Food Products, etc.
Thank you!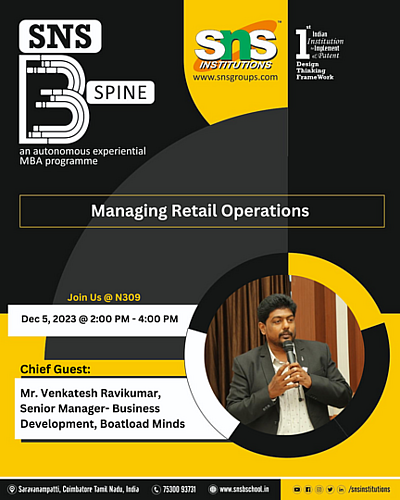 07/12/2023